A release has grown even more likely with very little chatter on a trade. One NFL insider believes that's a much more likely outcome than any trade.
Per Albert Breer, many teams aren't sure there will be a trade for the star wide receiver:
"Some teams think that Cardinals are going to cut him, they think the Cardinals will wind up cutting him. His market is not great right now. There's nobody who was willing to take on Hopkins' contract and pay the Cardinals initial asking price."
Breer mentioned the Chiefs and Patriots as the most likely landing spots for the longtime wideout. The Chiefs would only be able to sign him if he cost a lot less than he does now. A release would mean they could sign him to a cheaper deal.
It would likely be another short-term deal like the one JuJu Smith-Schuster got, but Hopkins is a much more talented wide receiver than Smith-Schuster. Patrick Mahomes could be getting a significantly more dangerous weapon this offseason.
The Patriots would need a similar set of circumstances to end up with DeAndre Hopkins, so this bodes well for both teams.
Wide receiver options for Kansas City Chiefs if they can't get DeAndre Hopkins
If the DeAndre Hopkins move falls through, the Kansas City Chiefs may need to look elsewhere. They lost JuJu Smith-Schuster and Mecole Hardman and have a very thin wide receiver room right now.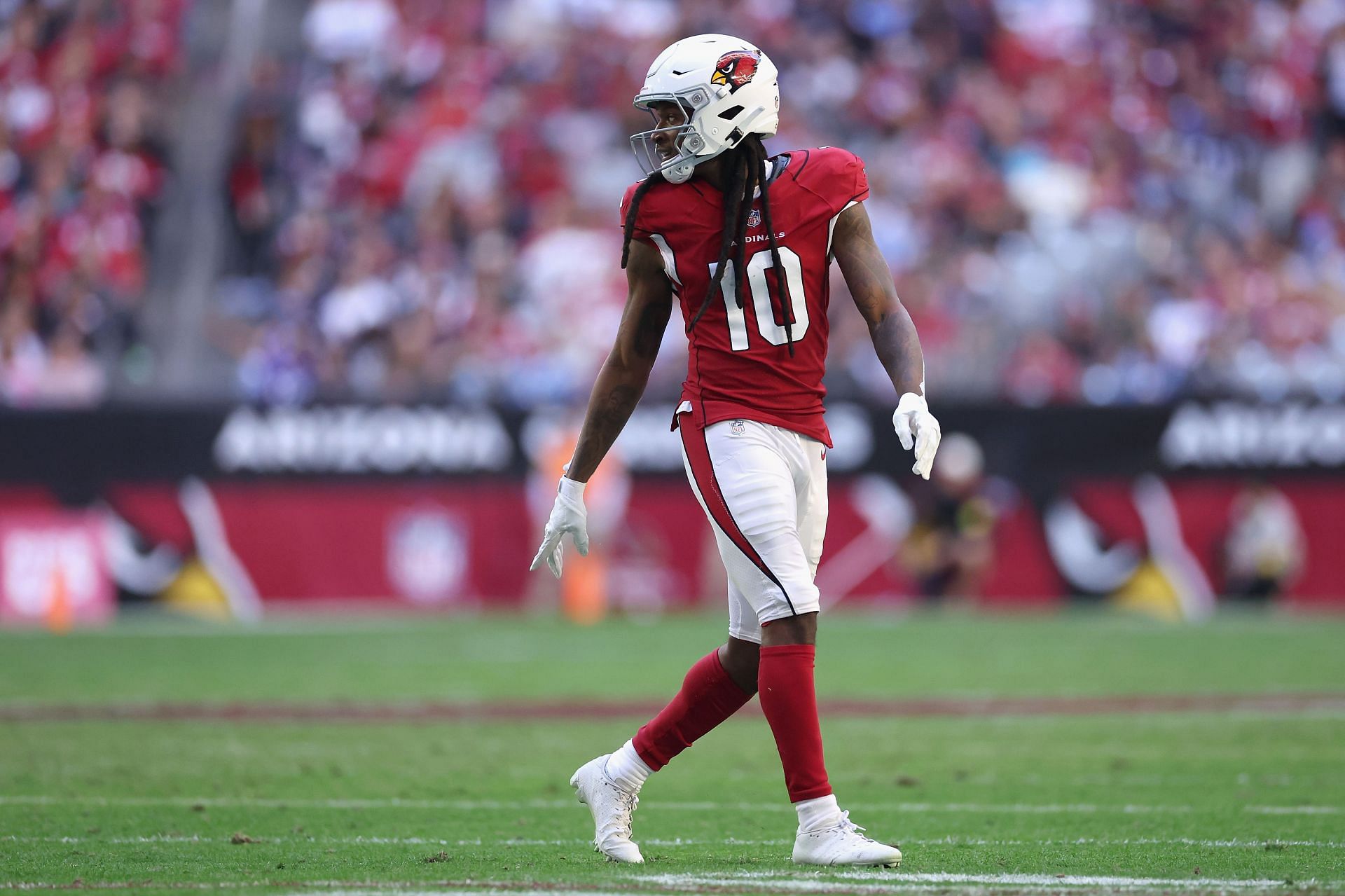 There aren't a lot of inspiring options in free agency right now and it's not getting better any time soon:
Kenny Golloday
Robbie Anderson
Odell Beckham Jr.
Julio Jones
Sammy Watkins
Breshad Perriman
It's safe to say the Chiefs need Hopkins. If not, they could potentially try to swing a trade for Allen Robinson or Jerry Jeudy, both of whom have been shopped by their respective teams.
Source: SportsKeeda