The former first-round pick has completely delivered on the hype as he has accomplished everything there is to accomplish at the wide receiver spot. He is one of the most productive wide receivers of the last decade. That is just one of the many reasons why he is already a Hall of Famer.
With that said, let's take a look at three reasons why Mike Evans became a Hall of Famer at a relatively young age.
3. Elite Numbers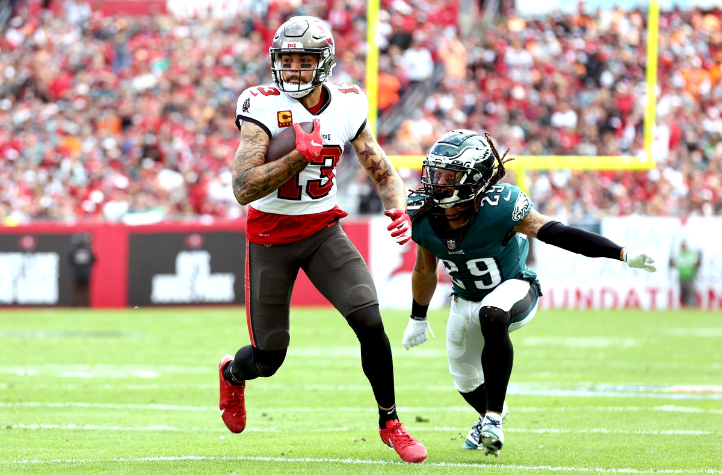 Mike Evans holds the NFL record for the most consecutive 1,000-yard receiving seasons to start a career with 9 (ESPN Stats & Info). Whether it is catching passes from Mike Glennon, Jameis Winston or Tom Brady, Evans has made it work with anybody and everybody so far.
He has caught 65+ passes in each of his nine seasons and has an average of 15.2 yards per reception. He is the franchise's all-time leader in receptions (683), receiving yards (10,425), and receiving touchdowns (81).
Evans has more all-time receptions than Rob Gronkowski, more all-time receiving yards than Tyreek Hill and Travis Kelce, and he has more all-time receiving touchdowns than Julio Jones and DeAndre Hopkins (Pro Football Reference). Incredible.
It is fair to say that the former Aggie is the franchise's most productive skill-position player of all-time. His numbers speak for themselves. He will look to keep his production levels up with new quarterback Baker Mayfield in 2023.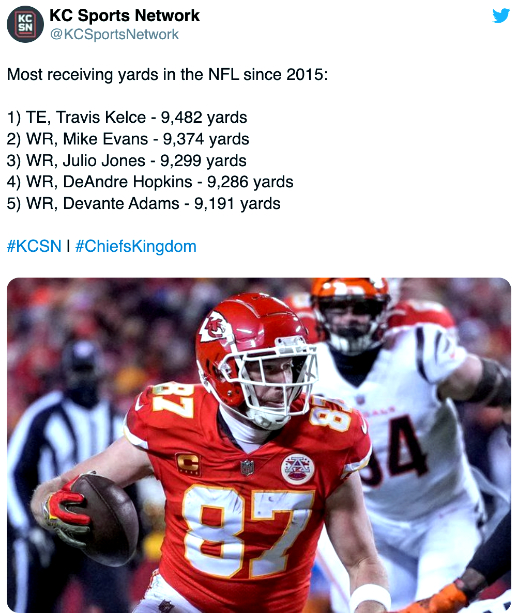 2. Durability
Evans has played nine seasons in the NFL and has remarkably missed just eight career games. He has played in 15+ games in eight of his nine career seasons in Tampa Bay.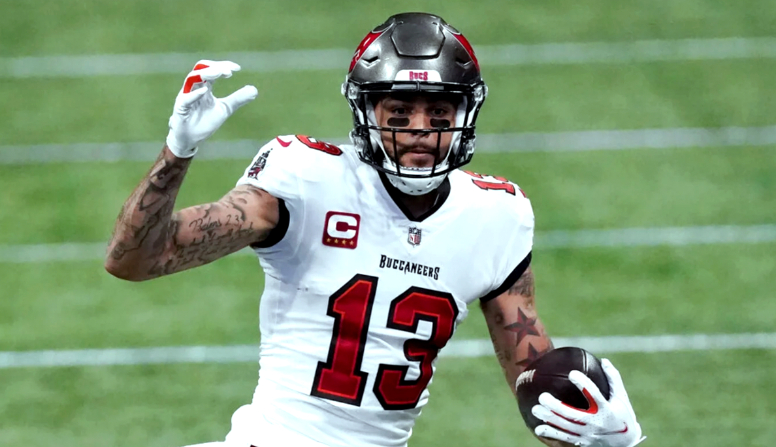 Additionally, Evans has played in a total of 137 career games, starting 136 of those. Having No. 13 healthy in all these years has done wonders for Tampa Bay. Without his consistent durability, the Buccaneers would not have won a second Super Bowl in 2020-21.
1.Hall of Fame Awards
Mike Evans in red and white is an All-Pro (2016), a Pro-Bowler (four times), a former All-Rookie performer (2014) and, most importantly, a Super Bowl champion (LV).
He has accomplished everything there is to accomplish in the sport in his position. Again, Mike Evans is still just 29 years of age. He has plenty left in the tank to try and stack his already stellar portfolio. If he can add another Pro Bowl or two to his name, a bronze bust in Canton, Ohio in the shape of his face should start to be crafted.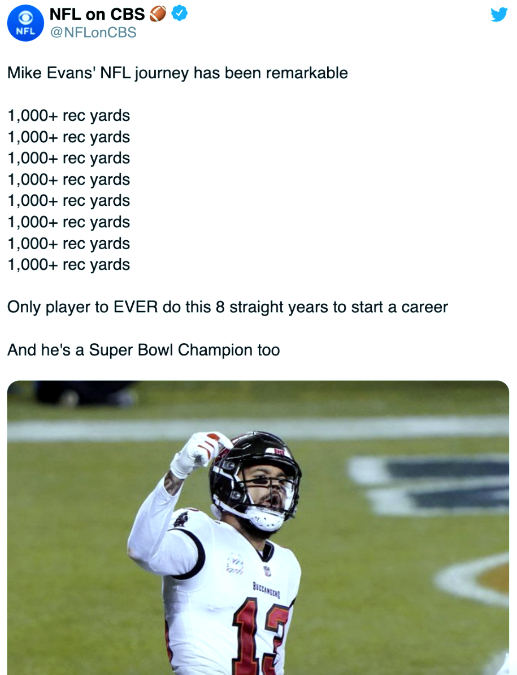 Sourec: SportsKeeda